Try 5 DIY Vegan Biscuit Recipes
Homemade crackers are nutritious and easy to make.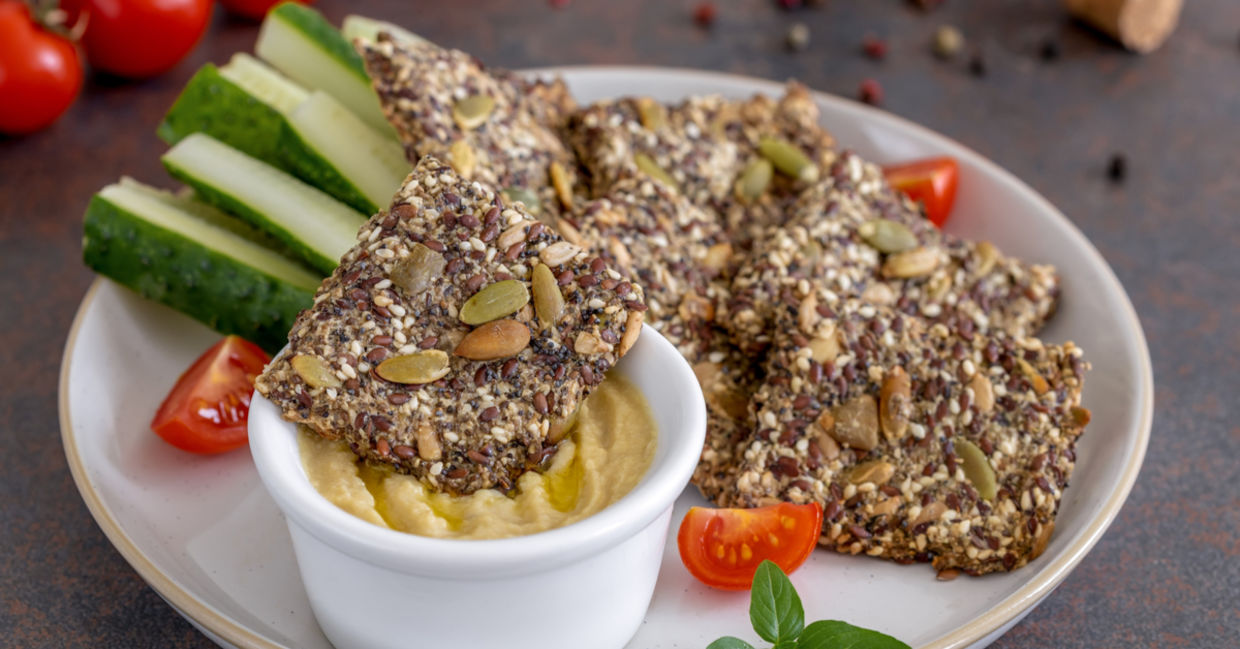 There's no better snack than making and eating your DIY seed crackers. They're easy to assemble, nutritious, and don't require special equipment such as a dehydrator. Your family will love this healthy treat so much you may just need to hide them away! I'm sure the kids will enjoy this tasty snack at family gatherings!
Make sure you have plenty of these ingredients in your pantry: sesame seeds, sunflower, hemp, pumpkin, chia seeds, and flax seeds. If you use flaxseeds in a recipe, buy them whole, or if you have to grind them, use them immediately.
Dip freshly made crackers into guacamole or hummus, or coat them in almond butter. They are crunchy and delicious and your seed crackers can be enjoyed plain. Here are five delicious recipes to get you cracking!